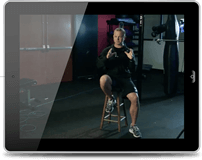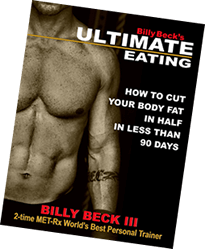 Elected to the Fitness Hall of Fame
2x Winner World's Best Personal Trainer Contest
Voted Personal Trainer of the Year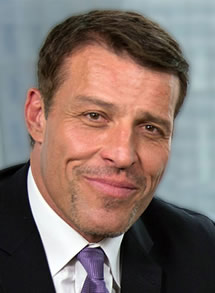 There is a reason Billy Beck has won the World's Greatest Trainer Contest — He is truly extraordinary. The demands of my life require as much as 16 hours on stage, and I've always just dealt with the chronic pain. Today I can tell you that with his help, I'm in the best shape of my life and I do more with less pain than I ever could in my twenties.
Tony Robbins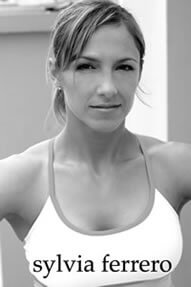 Billy Beck III not only owns his craft but puts his entire heart and soul into what he practices and preaches! His upfront, no BS approach to getting results (period!) was monumental in helping me conquer the mental and physical challenges that come with elite level athletics. No fluff… just the real deal. Billy is a master of the art and science of transforming physiques and lives! If you are ready to really dig in, sweat and earn the change you desire, you've come to the right place!
Sylvia Ferrero – Women's Tri-Fitness World Champion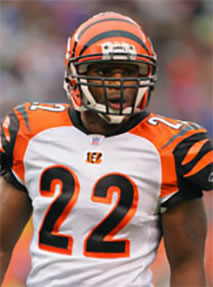 Billy Beck III exemplifies what a MASTER Trainer should be. Throughout all of my many years playing in the NFL and working with many coaches and trainers, I can tell you that Billy's training and nutrition strategies far surpass anything that I've ever learned.
Kim Herring – NFL Player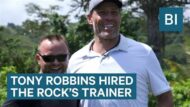 https://youtu.be/nQOcK9HnURE Lions & Lionesses,  Most of you know that I have the distinct privilege and honor of working with incredible souls that positively impact a lot of other humans. I'm not sure how I got so lucky but for as long as I can remember I've...
read more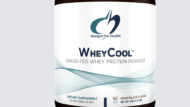 Whey Cool Chocolate: Best tasting and most absorbable Pure Paleo: Bone broth protein Whole Body Collagen: Mixes easily Phytotein: Blend of 5 plant-based protein sources Organic PurePea: Plant based protein Organic PurePea Plus: Pea protein with fruit and greens powder...
read more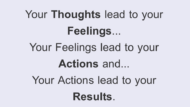 Lions & Lionesses! 🦁🦁🦁 🏆One of the greatest secrets of life is that we are NOT victims of our life circumstance. 🦁We are the CREATORS of our LIFE circumstance. This isn't a theory. This is the Science of Life. 🧬 As you explore and contemplate life you will...
read more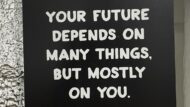 The secret is this… It's the little things done consistently and relentlessly that lead to massive results over time! It's not sexy. It is habit. It is about keeping your promises to yourself. Every day! That is the blueprint for your best body and Best Self (💪🦁🙏) We...
read more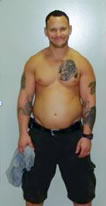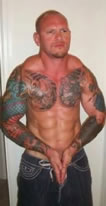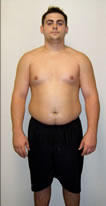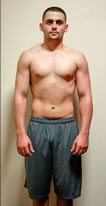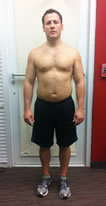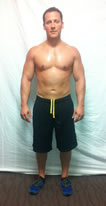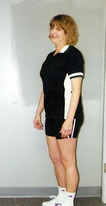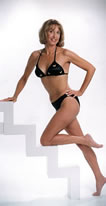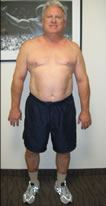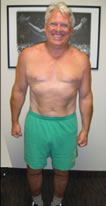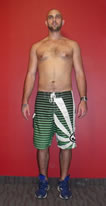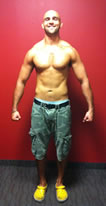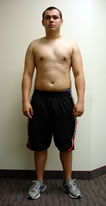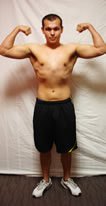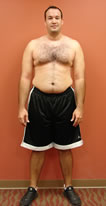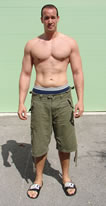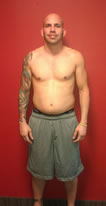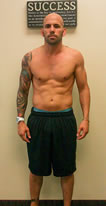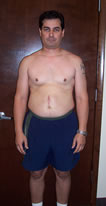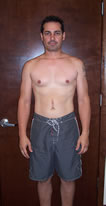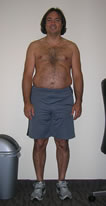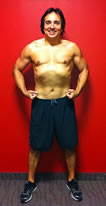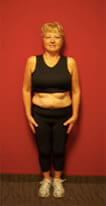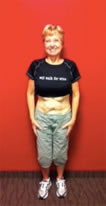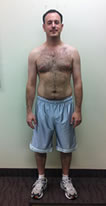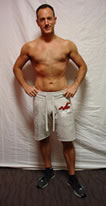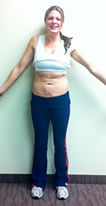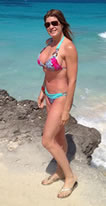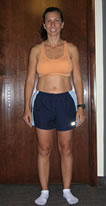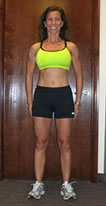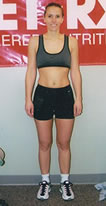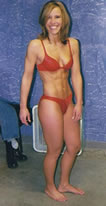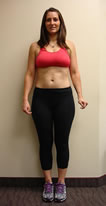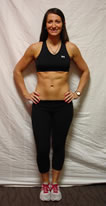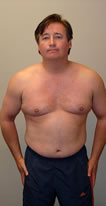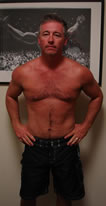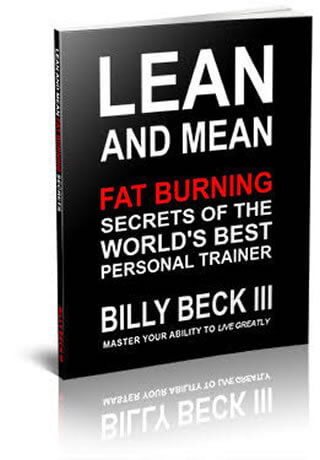 Lean and Mean: Fat Burning Secrets of the World's Best Personal Trainer
Billy Beck III, voted the MET-Rx World's Best Personal Trainer 2-times for delivering results, brings to you some of his proven strategies to shedding fat fast, creating relentless energy and mastering your mind. This is not some made up program this has been battle-tested with real people in the real world. The key to physical transformation can be found in the 3 Pillars of Power. Once you know these you can put them into immediate action by taking Billy's 7 Day Challenge. A complete program that creates unstoppable momentum. Don't wait any longer get started now!
5 Star Reviews
enjoyed the read

Found it simple and straight forward no bull , solid advice from someone who knows what he's talking about and communicate it to others

Terrific Book!

Awesome advise with minimal BS. Beck is inspirational and concise. I'm listening to the audible version again as I do these reviews.

Highly recommend for anyone looking for a great battle plan without all the gimmicky BS.

I really enjoyed the book and look forward to seeing my personal results. Take charge of your life and start today.

Billy is One of a Kind. Highly Suggest this to Anyone Looking to Get Fit

Read this book, went on vacation, and read it again. It's amazing how much information is in this book. Billy is one of a kind, I'd debate there is nobody out there like him. He is so dedicated to his craft it's almost scary. Everything from the nutritional plan to demonstrations on different lifts is included. Billy defies myths and states facts about everything needed to get in shape. If you can't take his advice from this book and apply it for 60 days, fitness isn't for you. I'm embarking on the mission now!

Shockingly Awesome!

almost every fitness book I got talking too much, except this one, right on point in every aspect, Exactly what you need to get fit. NO BS. Here is a Summary: 1- why we Fail: simply lack of vision, lack of planning and consistency. An incredible philosophical statement simply put. you could take this and apply to everything in you life. Think about it and you will be amazed what you could see. 2- 3 pillars of power: Mental, Physical and eating. Extremely simple. Again think about the first two as something you could apply to everything in life. Visualize (Mental) and take action (Physical) 3- Master plan for eating and exercising. If you look deeper into what is written, you will find much more than a fitness book. You will find true health. I highly recommend it to everyone.
Sami, Boston

SIMPLY GREAT!!!

It tells you exactly what you need to know and how can be implemented in a very simple way, so everyone can understand the concepts behind the physical well being without need to be a professional in the material.